I have always loved Boston City Hall and its brick-colored, multi-layer courtyard. I understand this is a minority opinion. So it goes.
Until today, however, I did not know that Florida sported a rival Brutalist civic structure with an adjacent courtyard made of brick.
I was walking in a light tropical rain through downtown Tampa.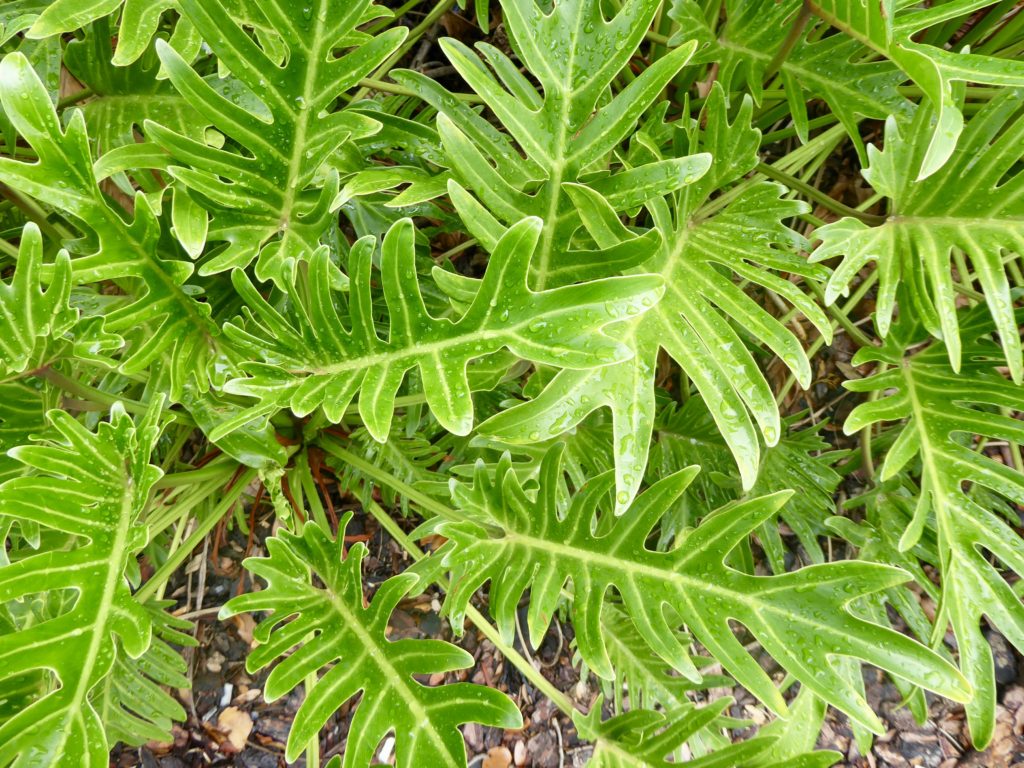 Behold the Tampa Municipal Office Building, rising over the old Salvation Army site.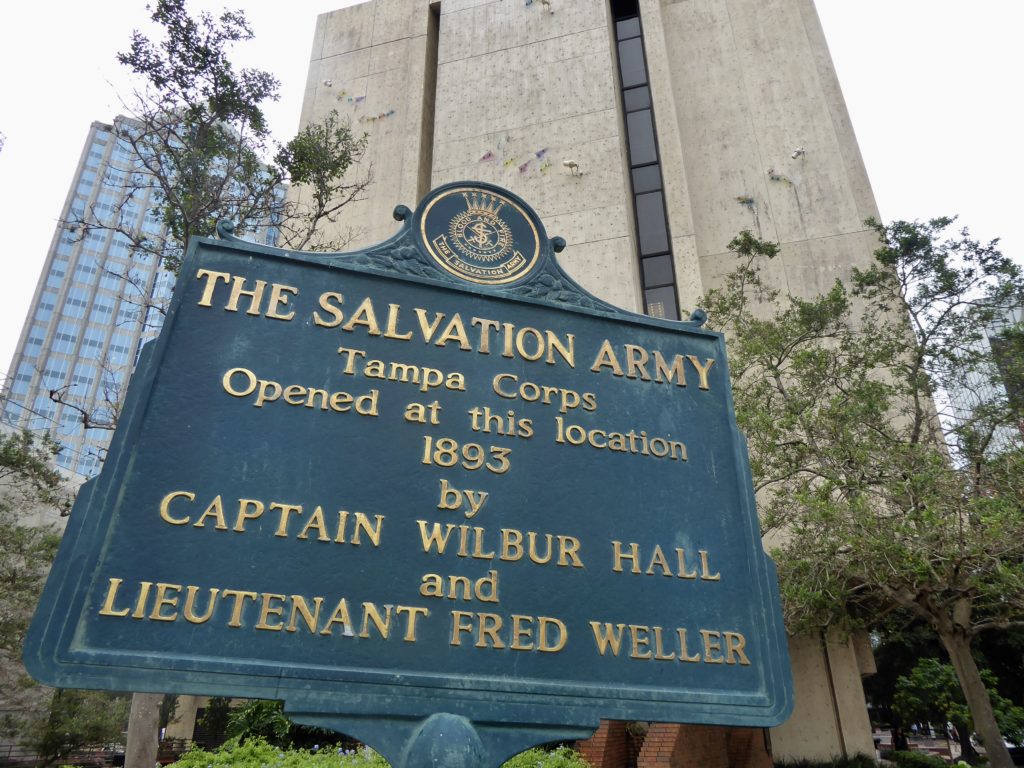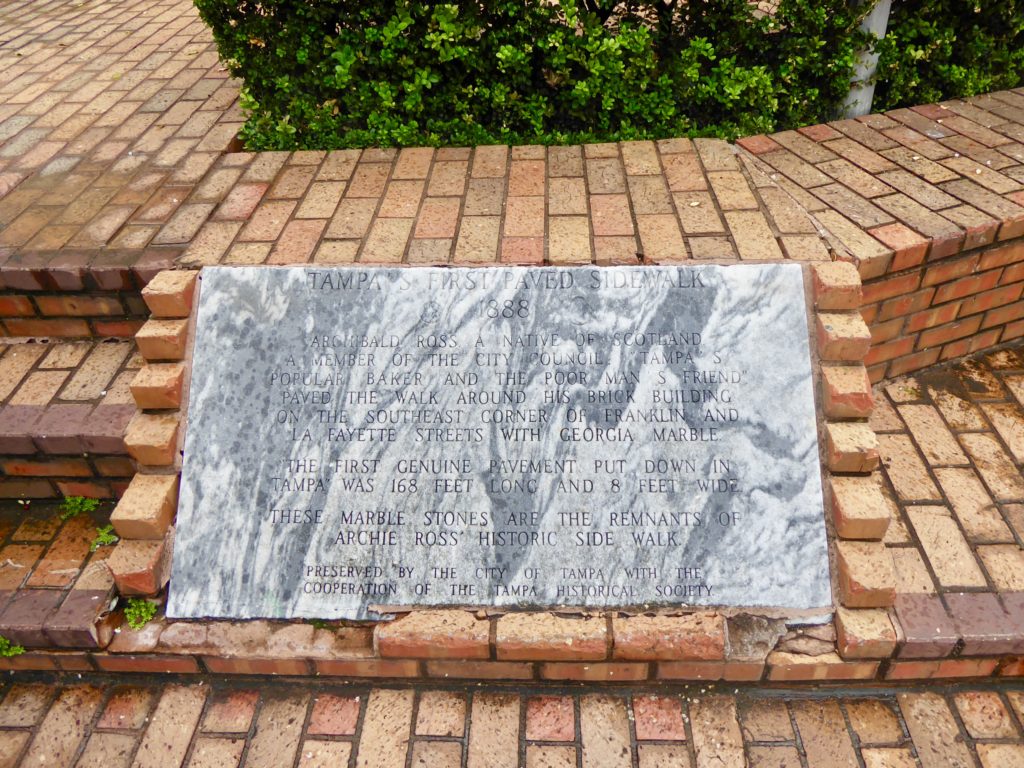 And towering over an empty but nifty brick plaza at mid-morning.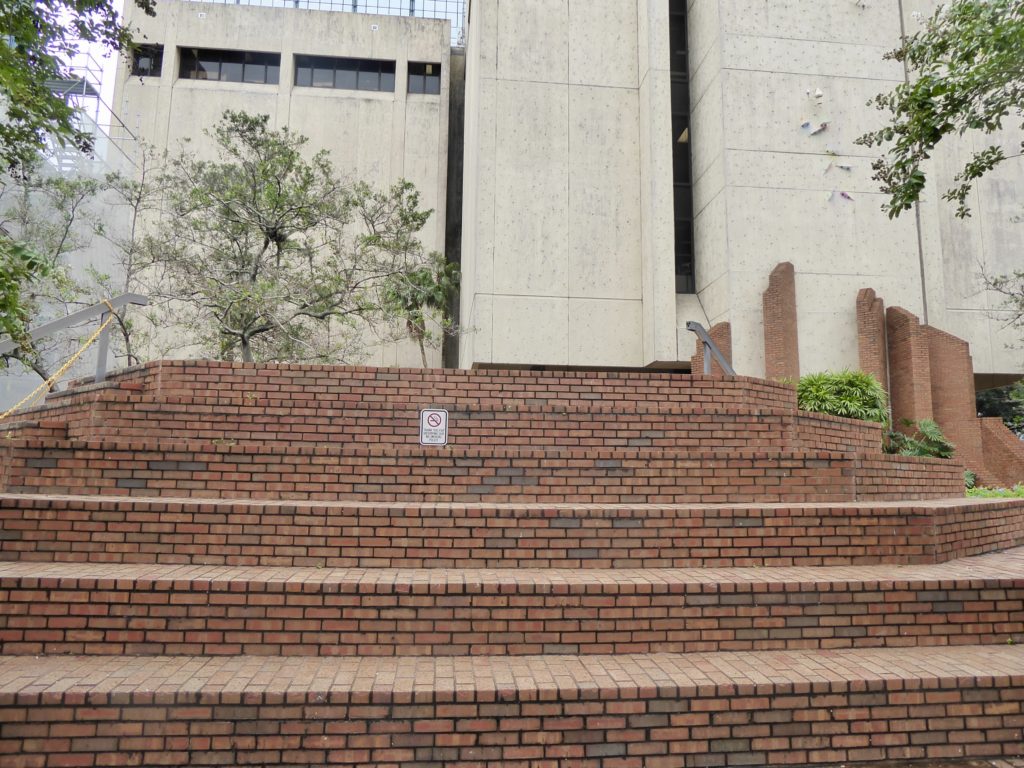 The fronds and green and waterfalls made for oasis, and the plaza pavers climb the rough surface up.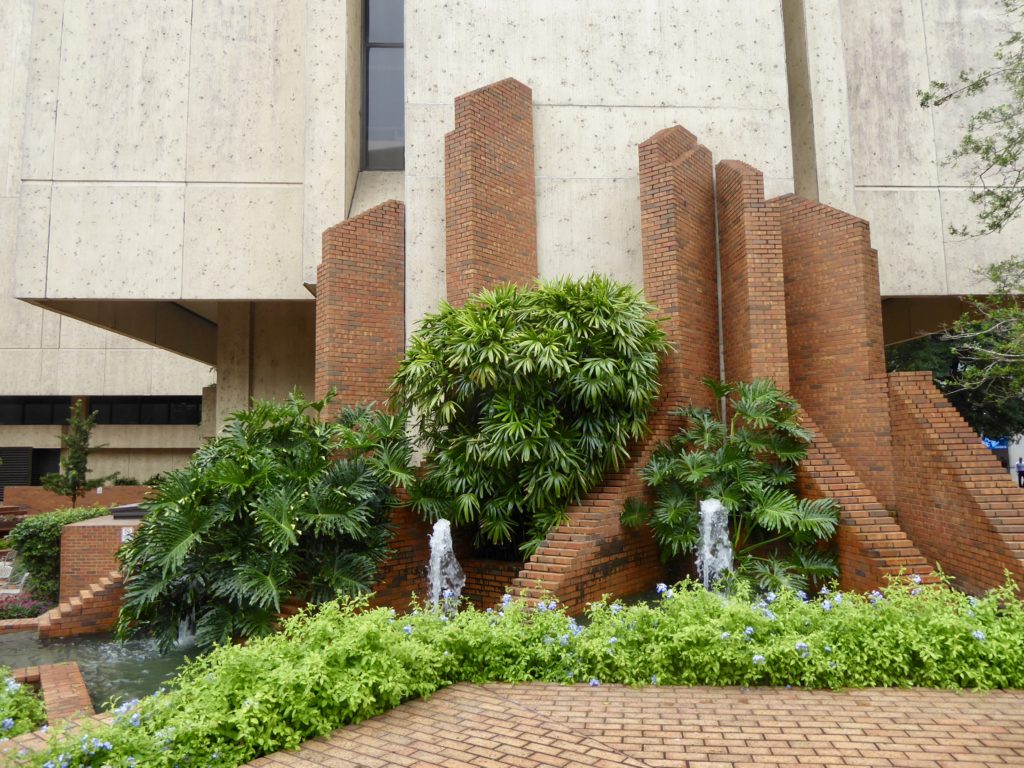 There was evidence of other, inexpensive modifications— colorful glass bird-type / wall-climb holds to break up the height.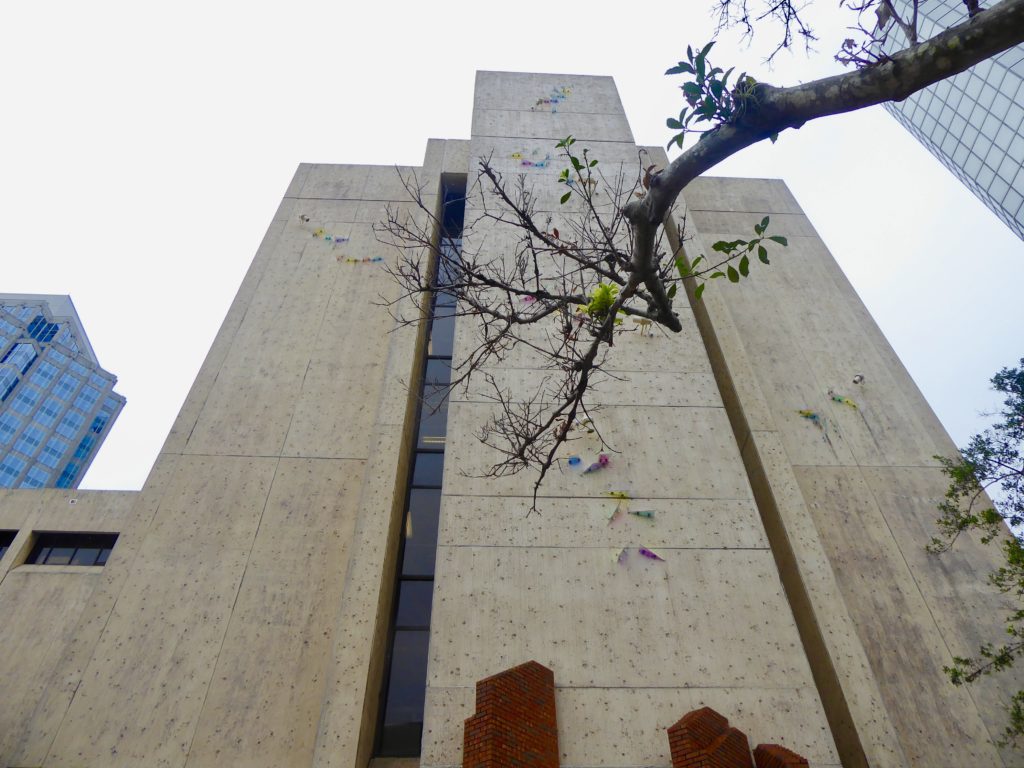 The plaza and its many layers are straight outta Boston.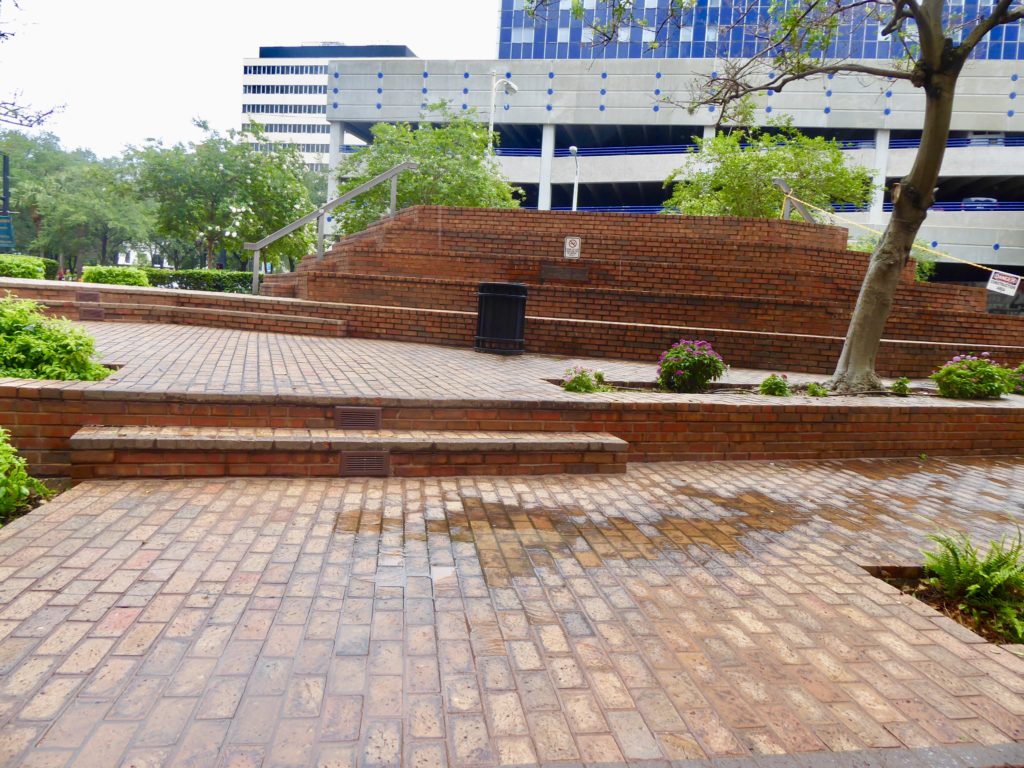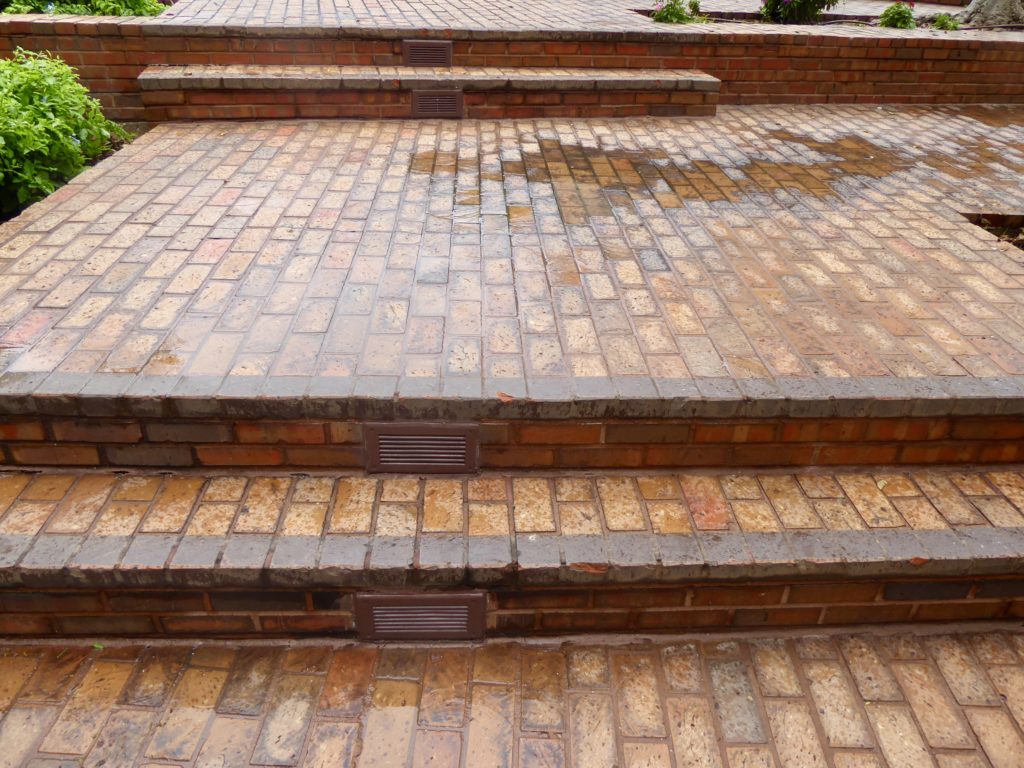 Except again the tropical plants and intimate lawn furniture makes for a human scale.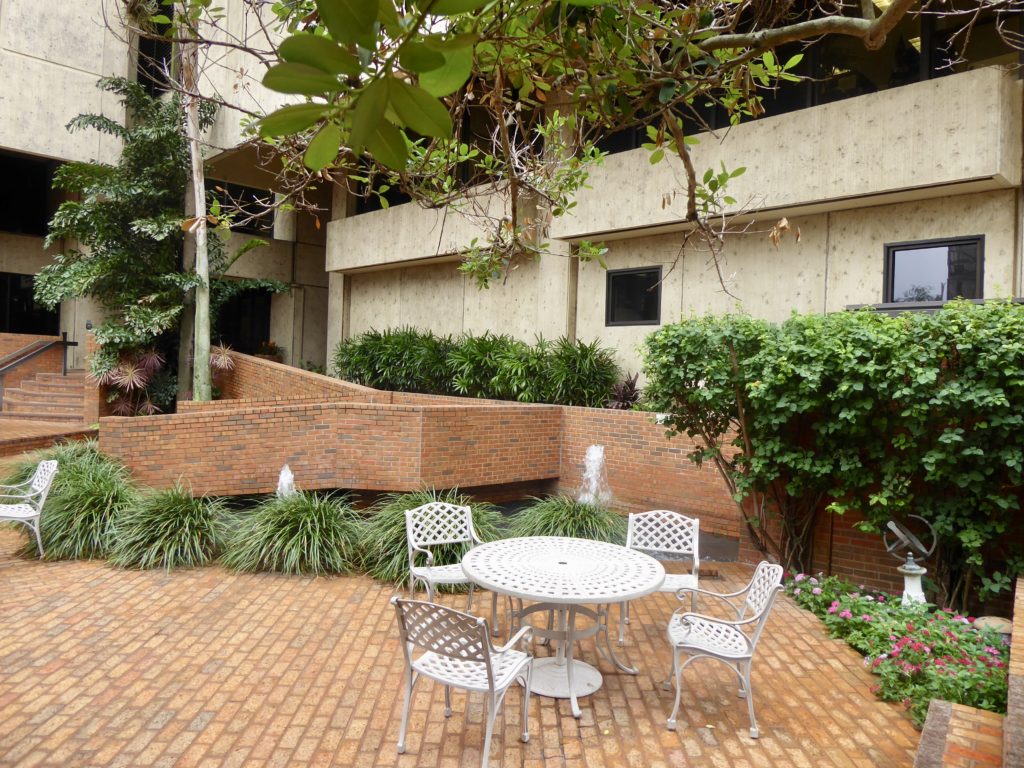 The rising, and the harsh indoor lighting.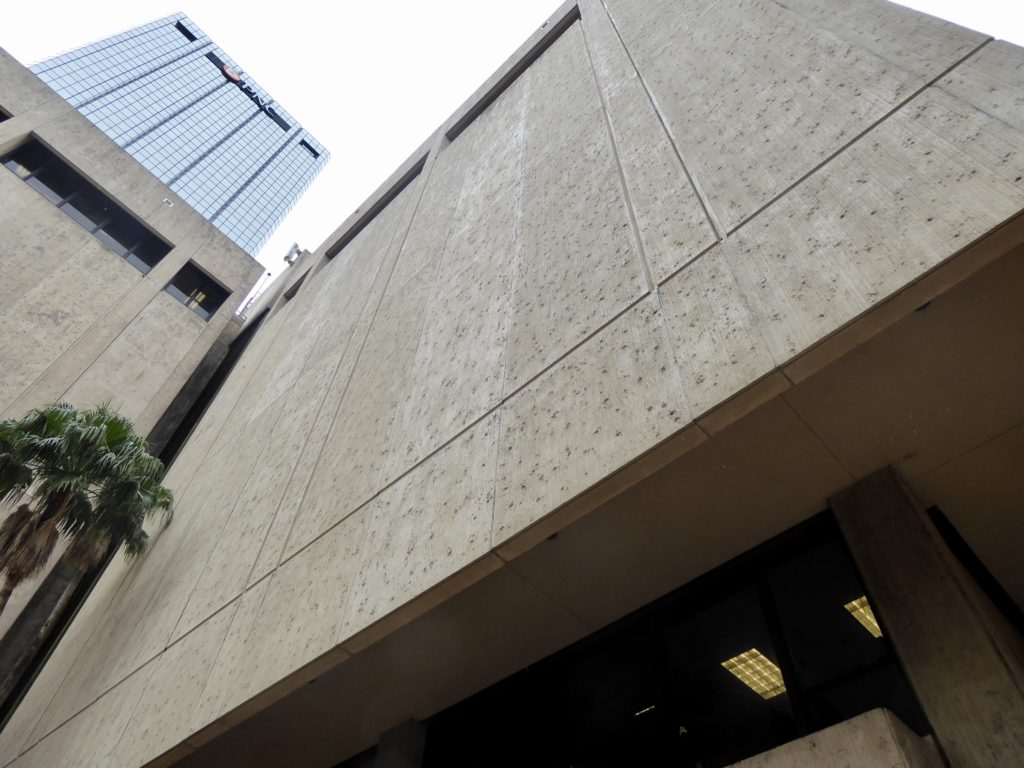 Again, height is broken and softened with palms.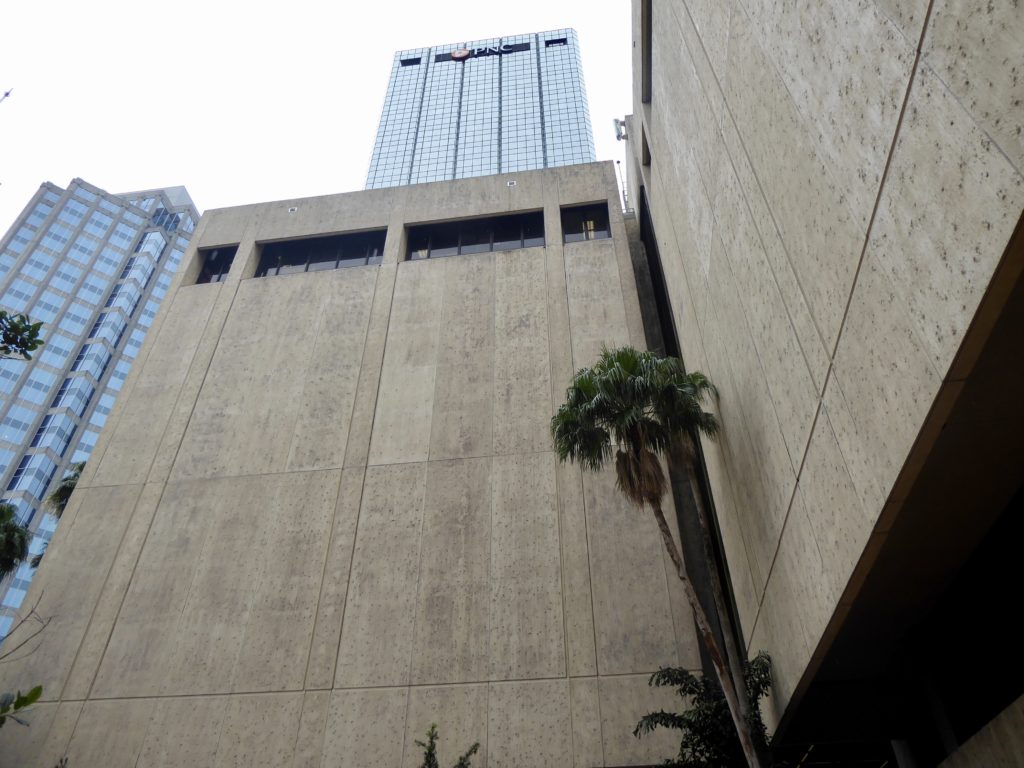 Smoker passages.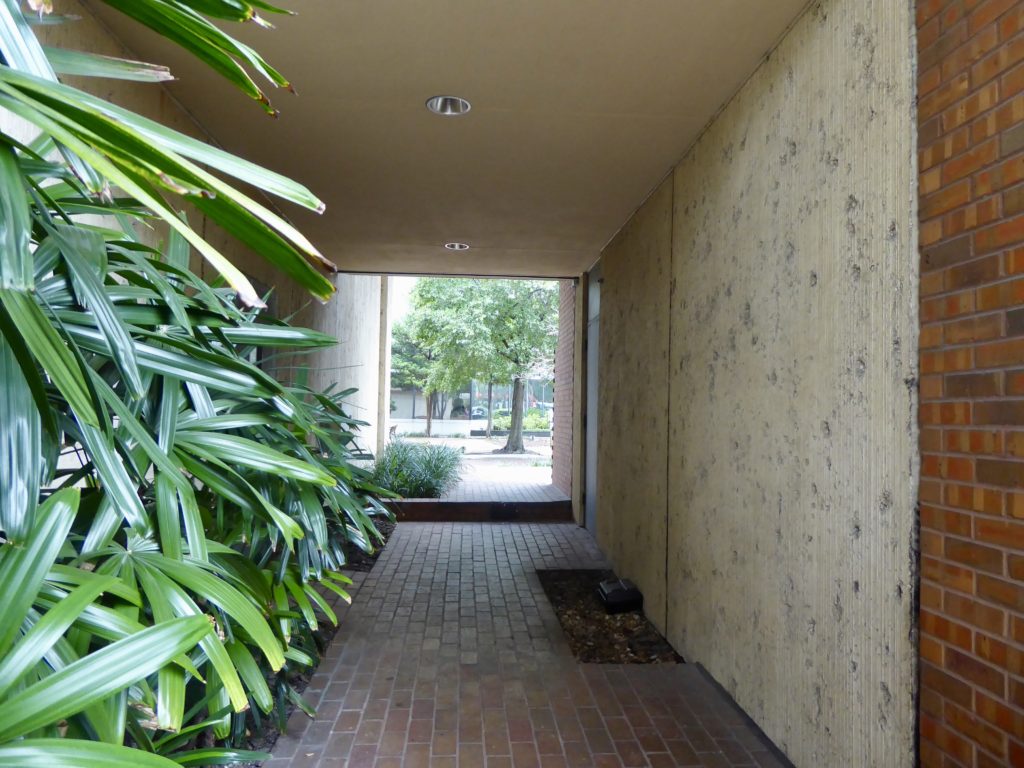 The municipal function of rat baiting sits like art.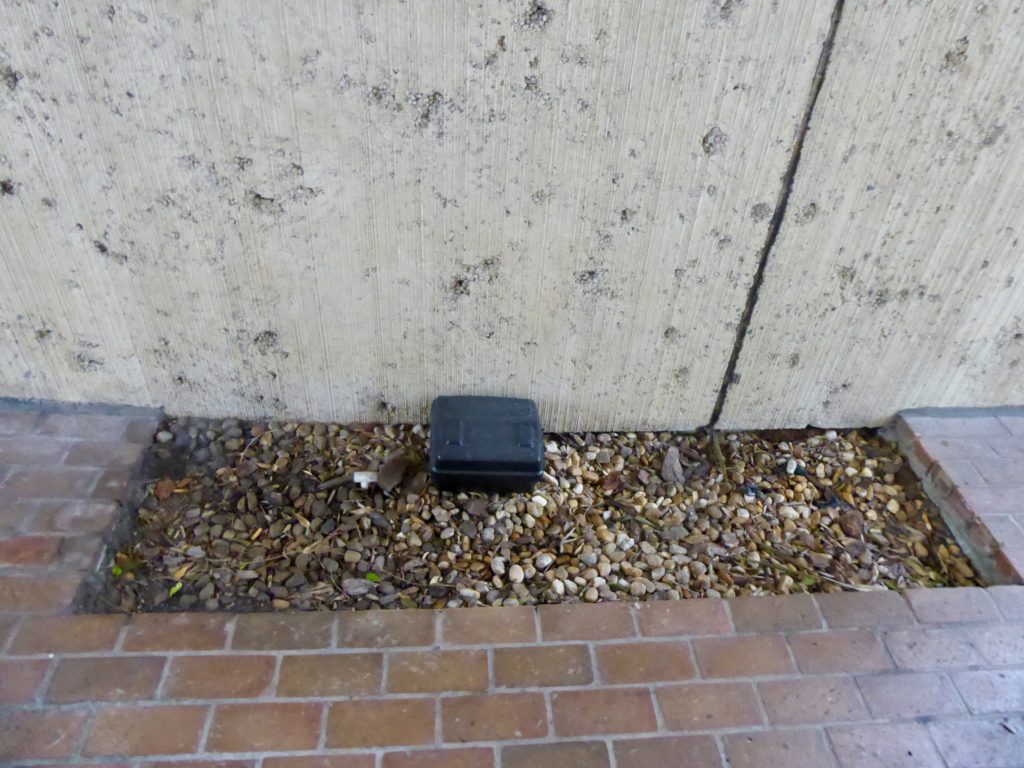 A plaque for MIAs / POWs, embossed with bamboo.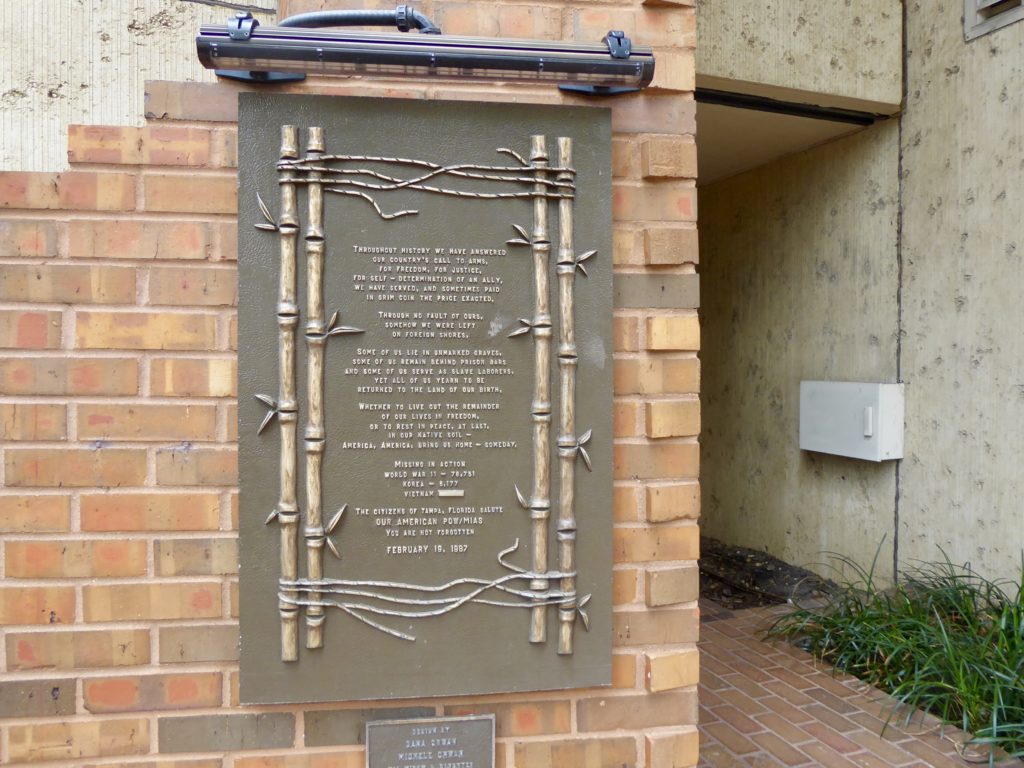 Evidence of the Rough Riders, too.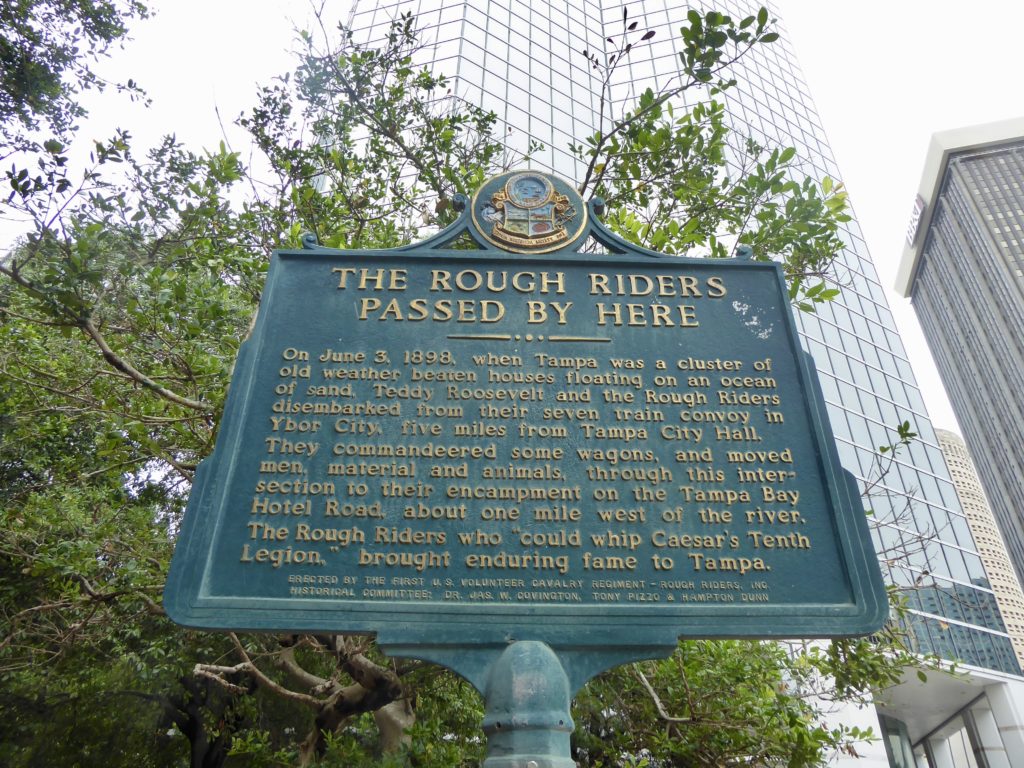 Inexplicable steel art takes its place in front of the brick-paved street, which makes for yet another texture.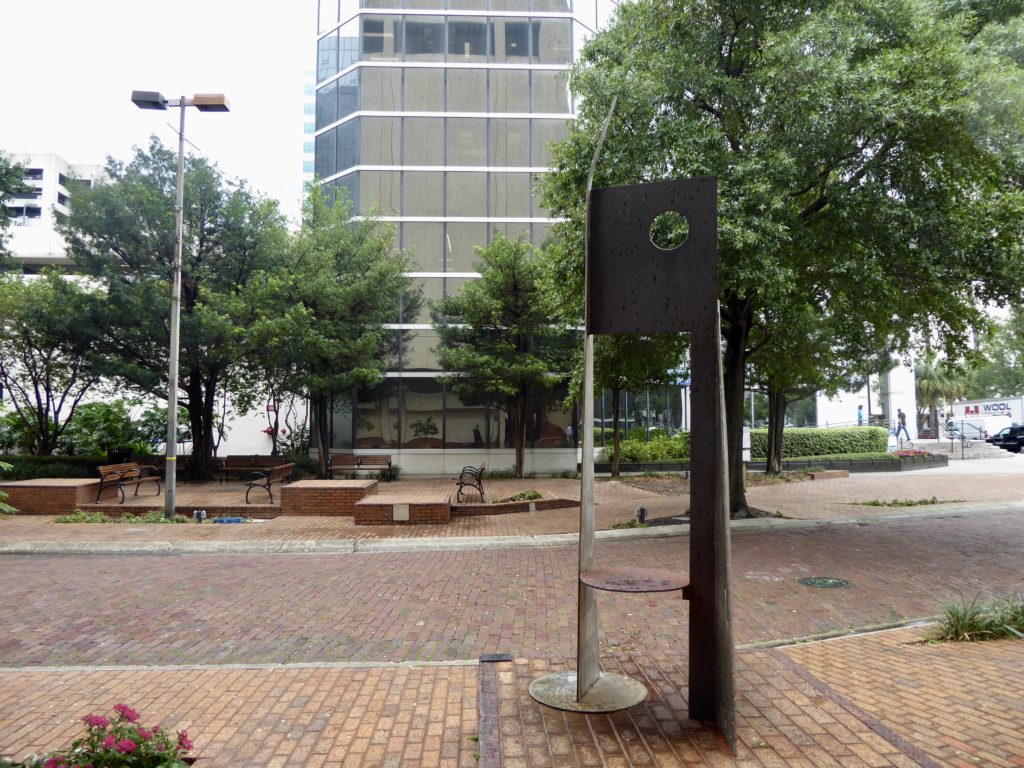 Leaves, Concrete, Bird Glass.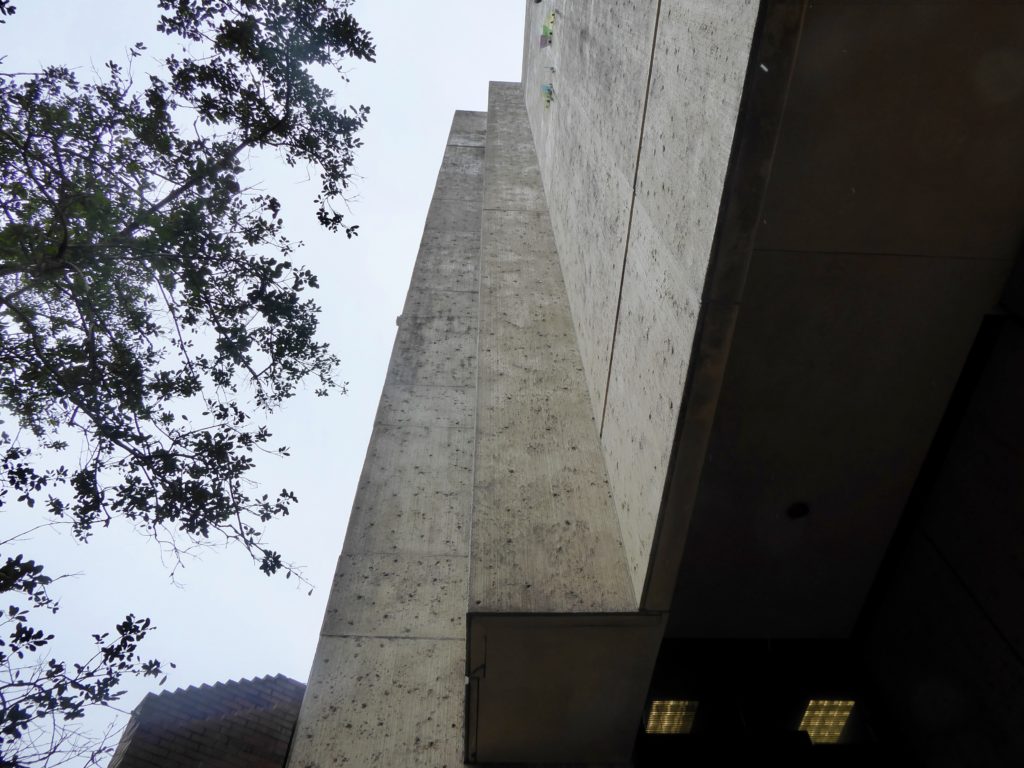 God bless America.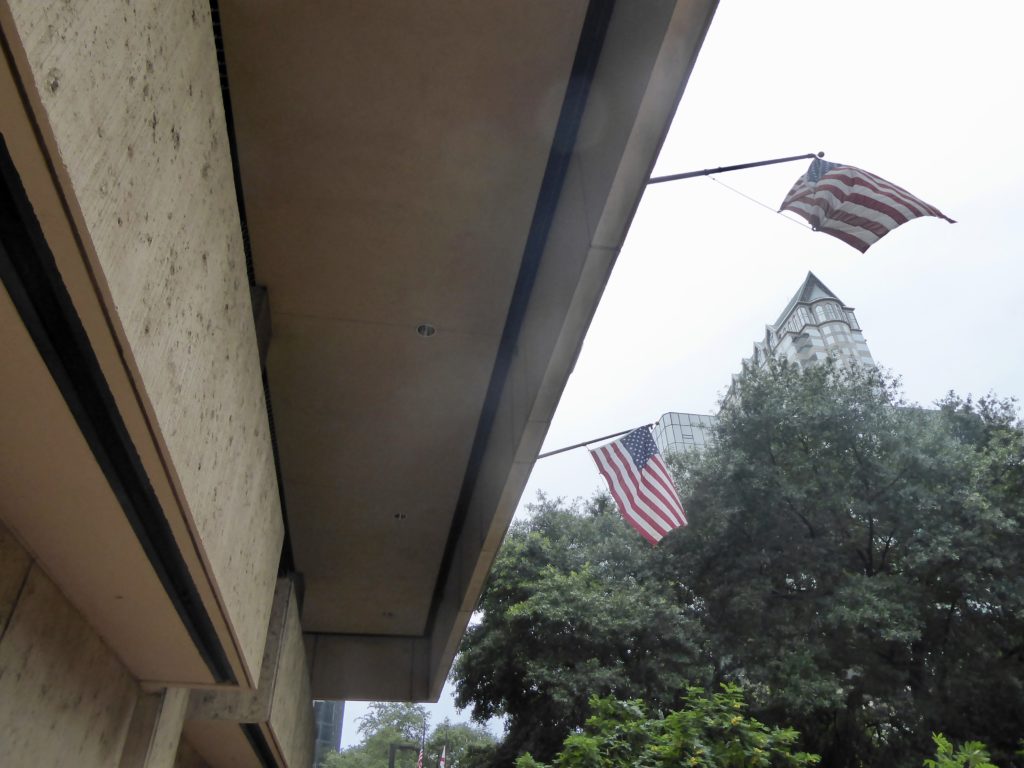 Detail of concrete. Artful pocks.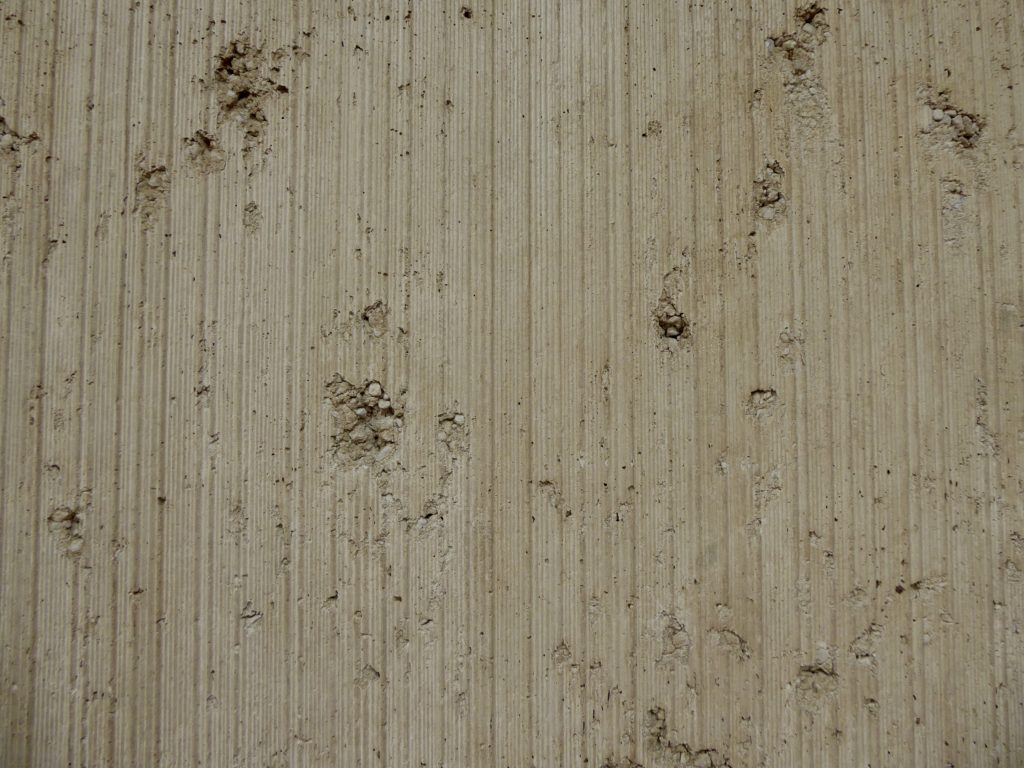 Smooth joints.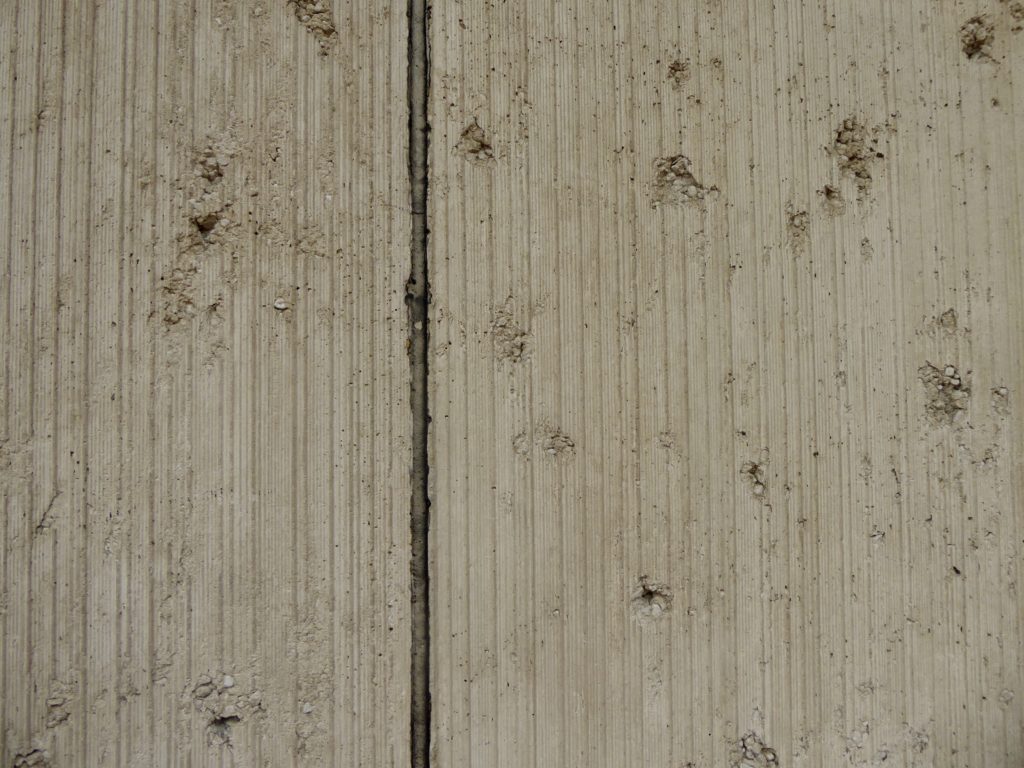 Skaters cannot be stopped.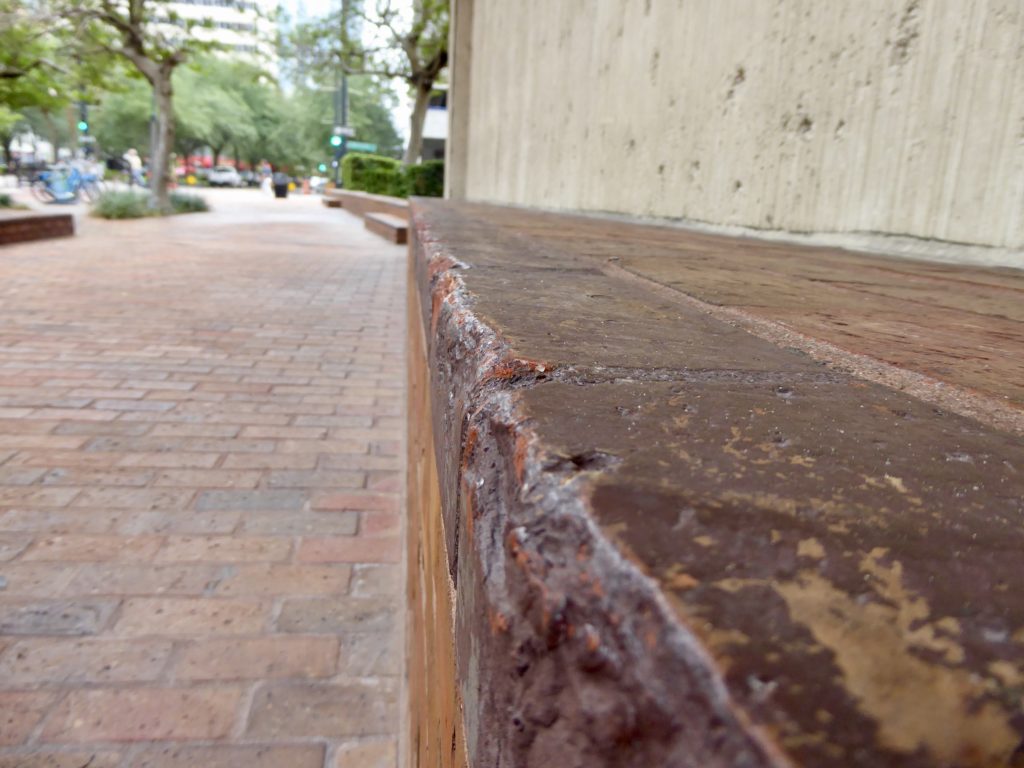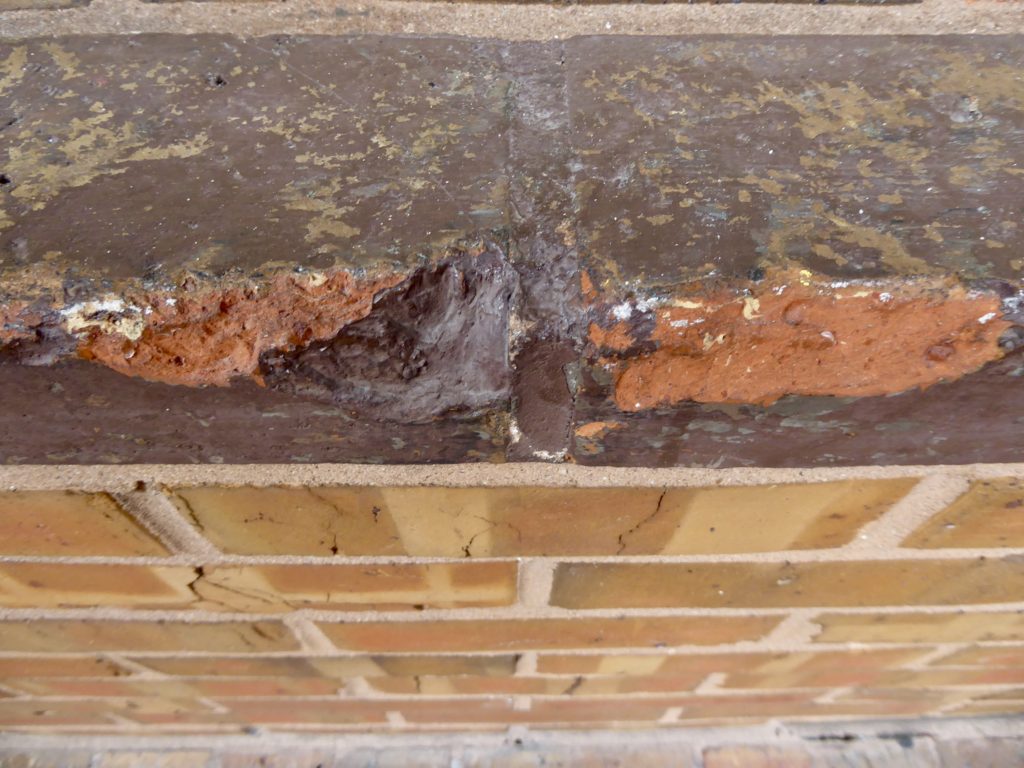 The main corner entrance, with glass rising for stories. Transparency.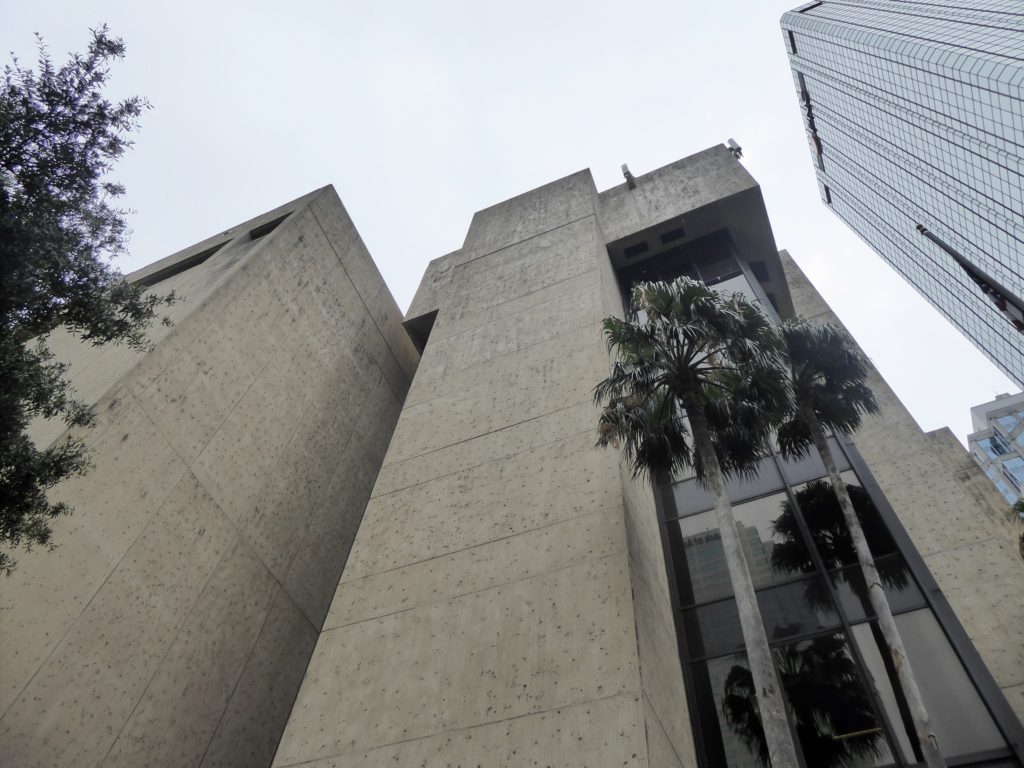 Hidden entrances like Frank Lloyd Wright.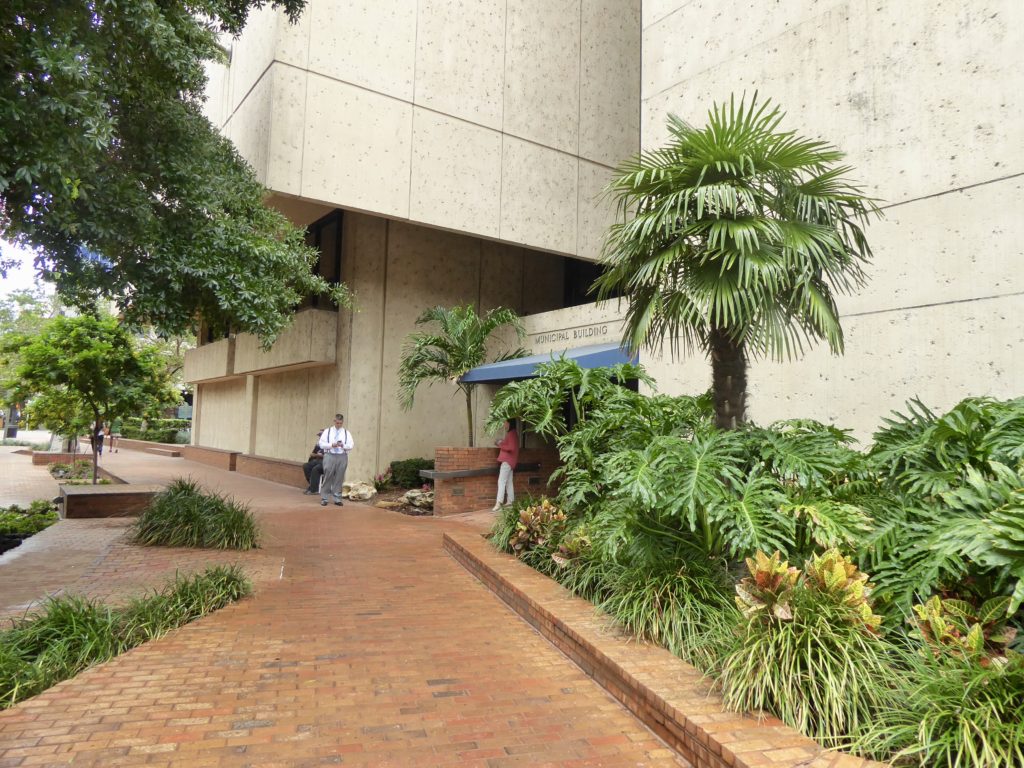 Under eaves. Color added as another sop to the heavy mental affect of Brutalism.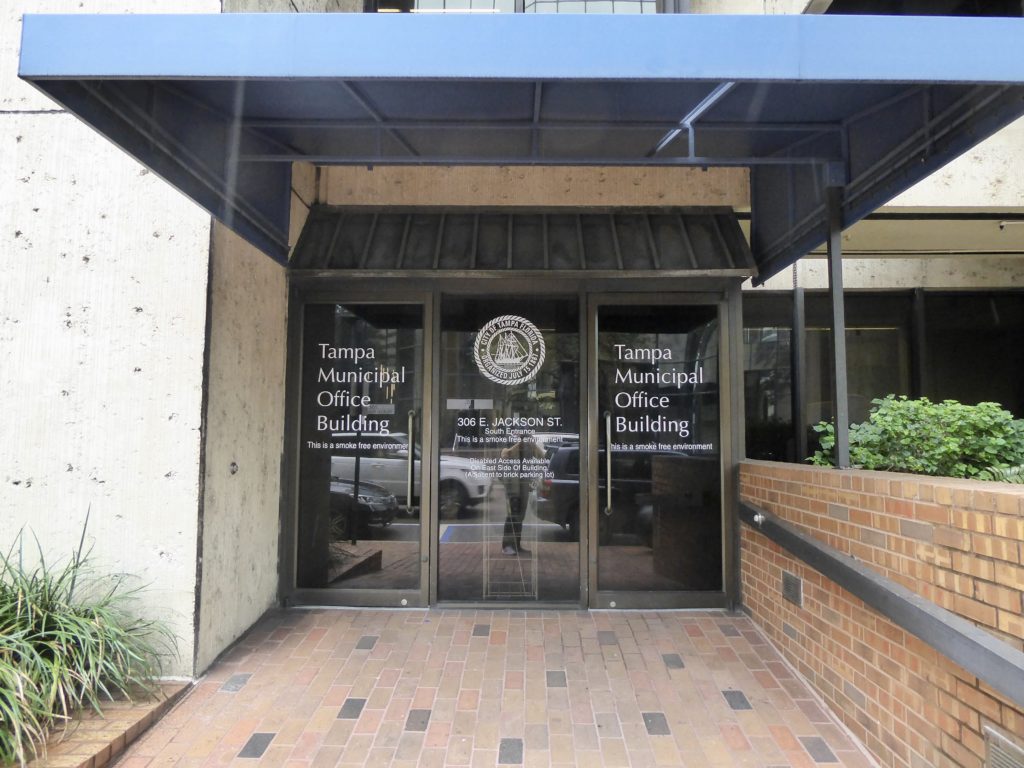 No one can stop the tropical gardens.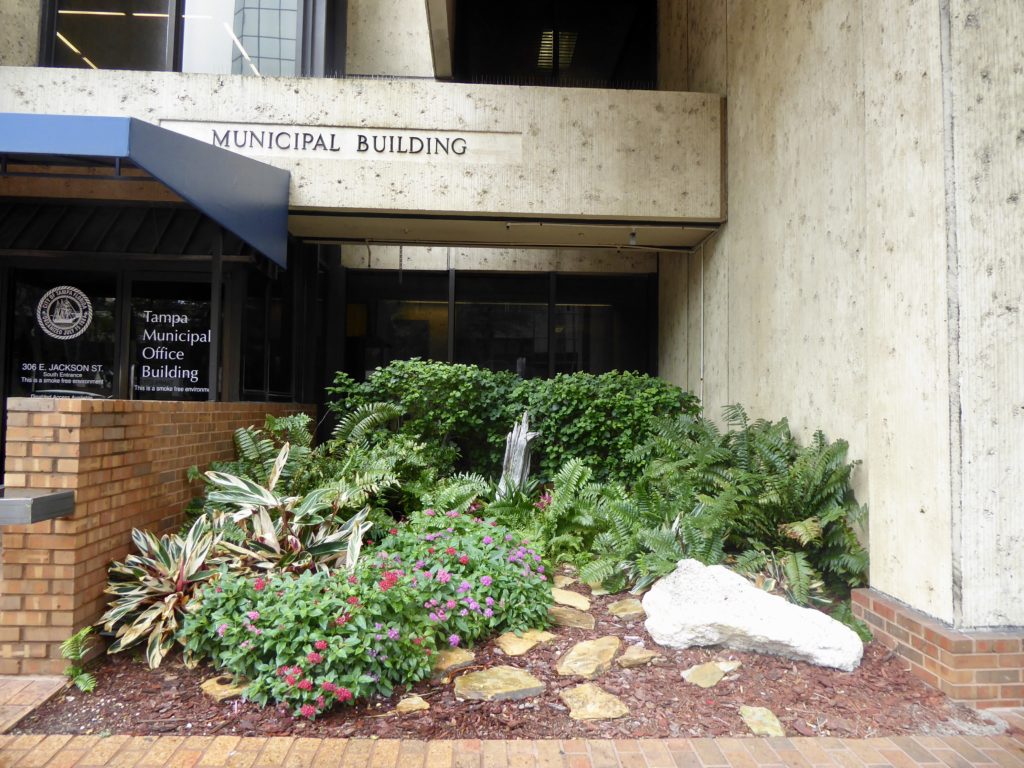 Or the deliberate passageways.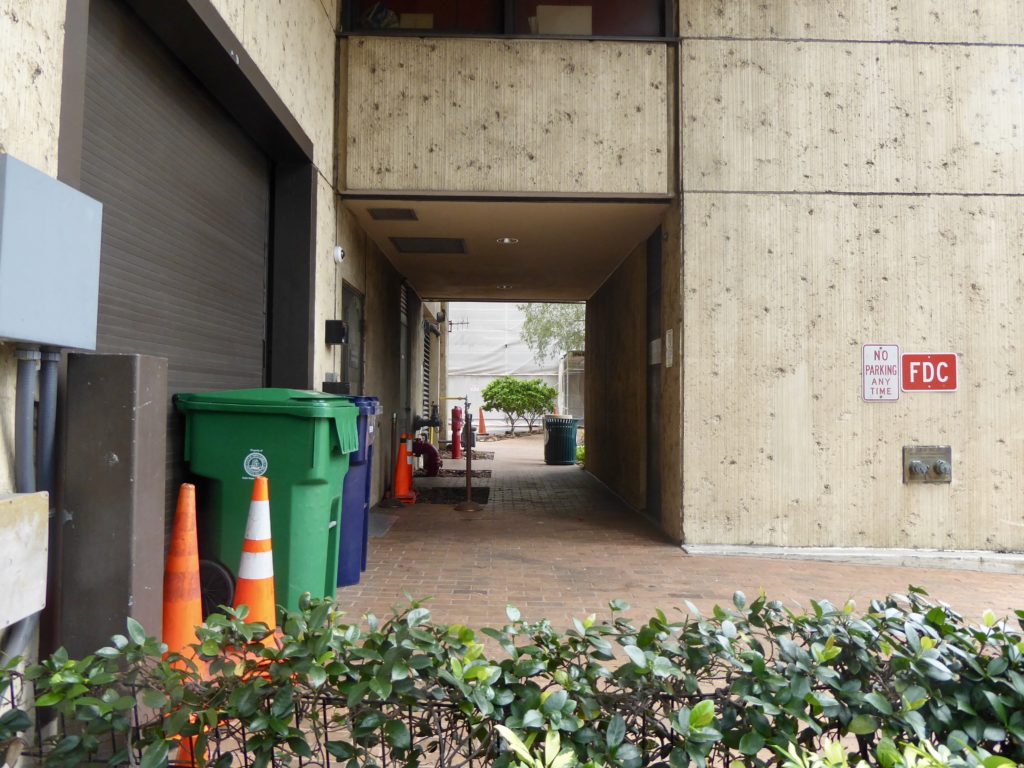 All hail the Tampa Municipal Office Building and its adjacent brick courtyard, which are Brutalist masterpieces.