On Thursday and Friday I went to the first Chicago Art Book Fair,  which is "dedicated to showcasing emerging directions and diverse legacies within small press arts publishing. The fair features an international group of over 100 arts publishers, small presses, book artists, comics artists, zinemakers and printmakers".
It was a great atmosphere— a classic zine conference twinged with real art prints splayed across two beautiful rooms (The Tank and Stagg Court) in the Chicago Athletic Association.
Tara Booth Prints: A Weak Horse and Peekin. Fun style.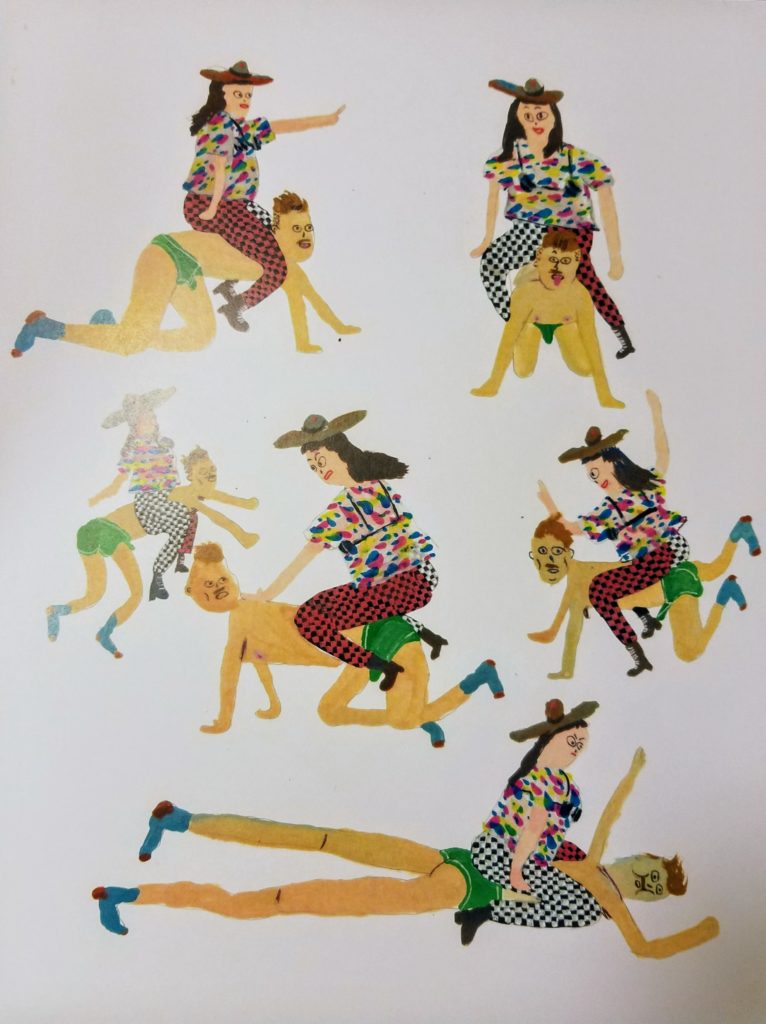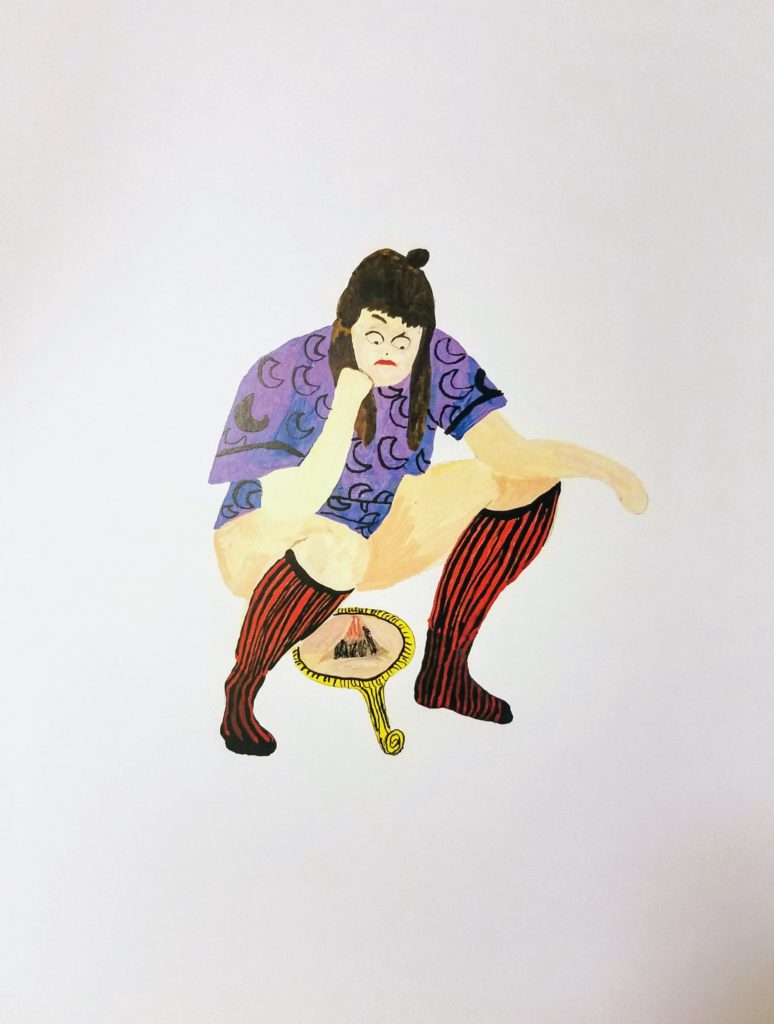 Lainey Waugh: 3 prints with cutouts; here's one: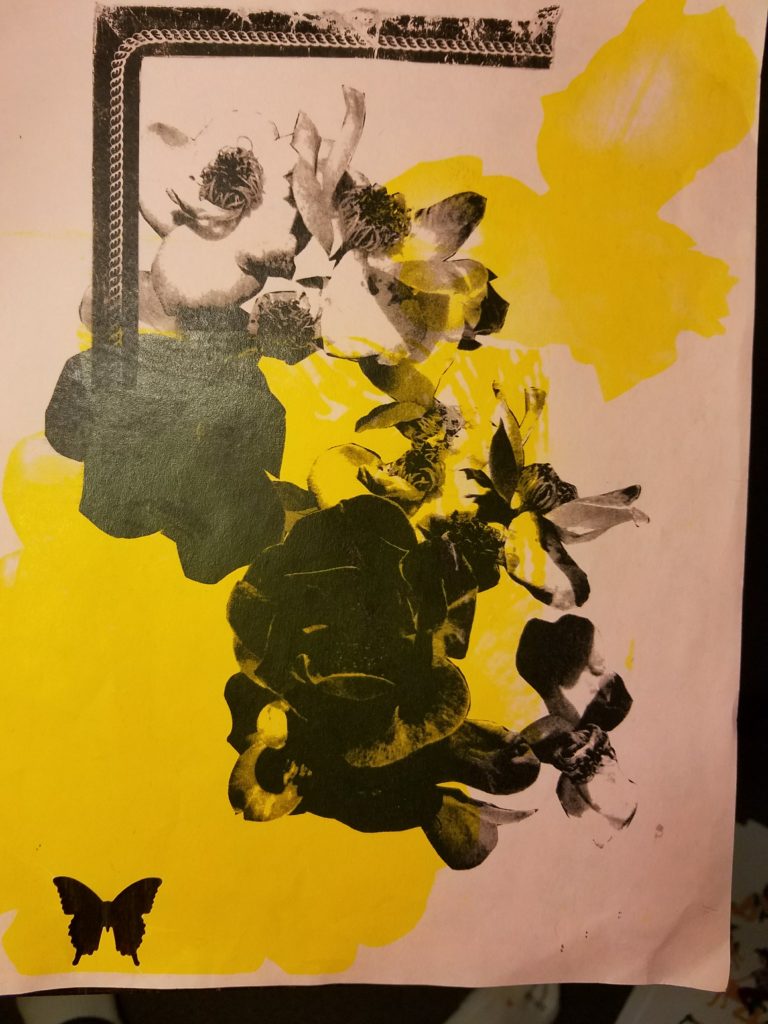 Mary Tremonte of Just Seeds Collective:  I See You and  We Are Born in Flames are exquisite: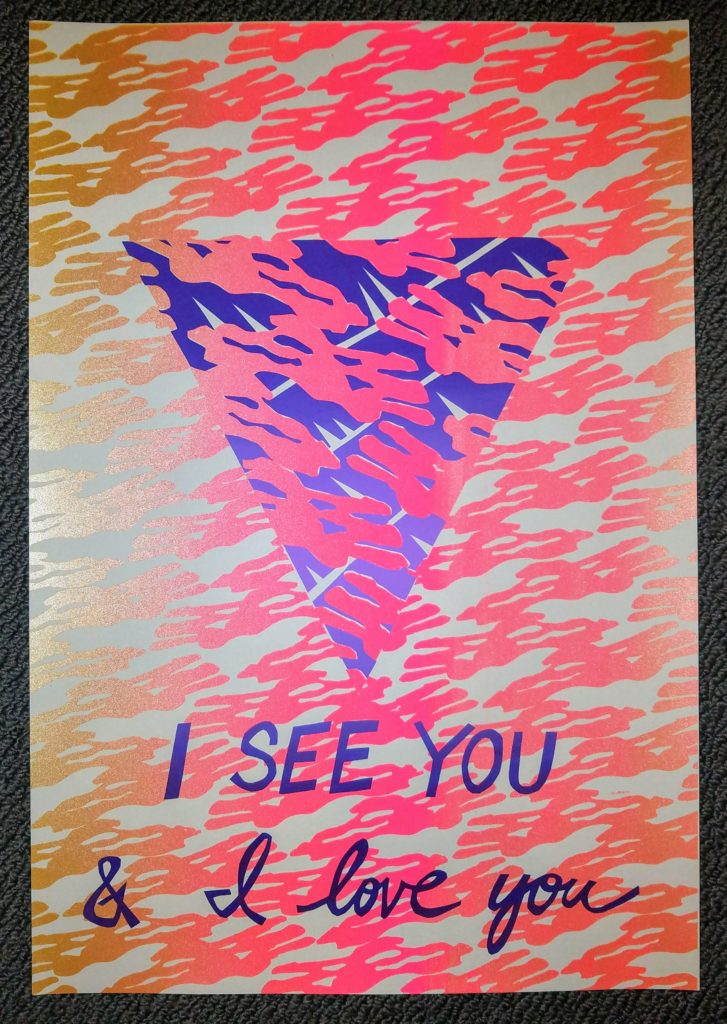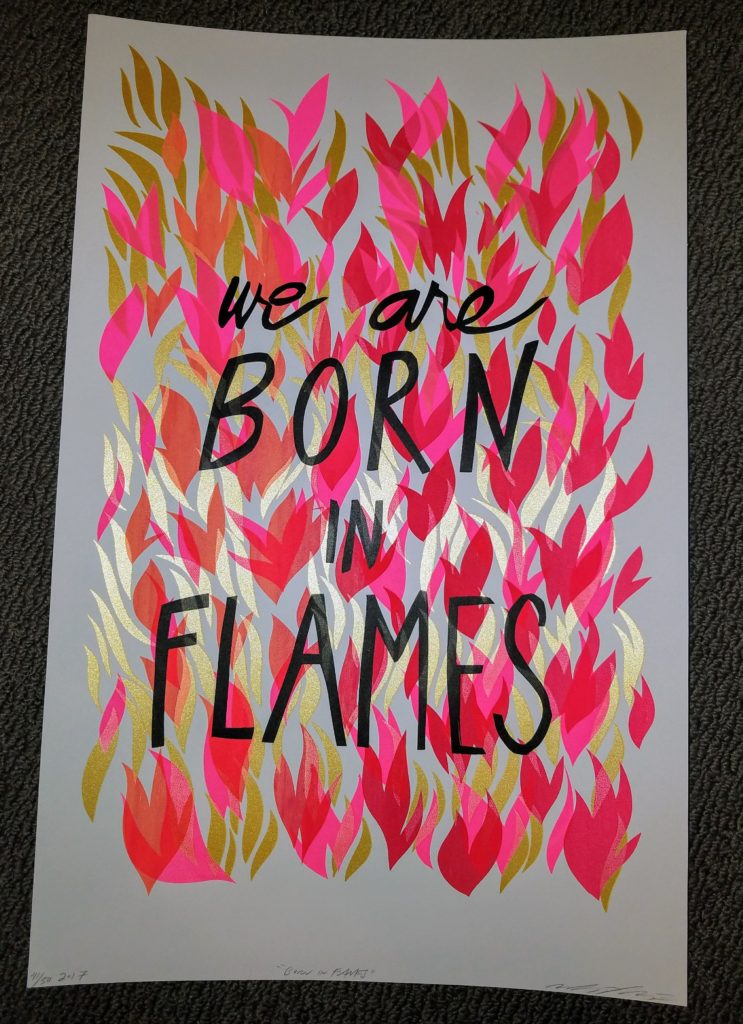 Fuck Work by Josh MacPhee, also of Just Seeds Collective is a pretty simple work: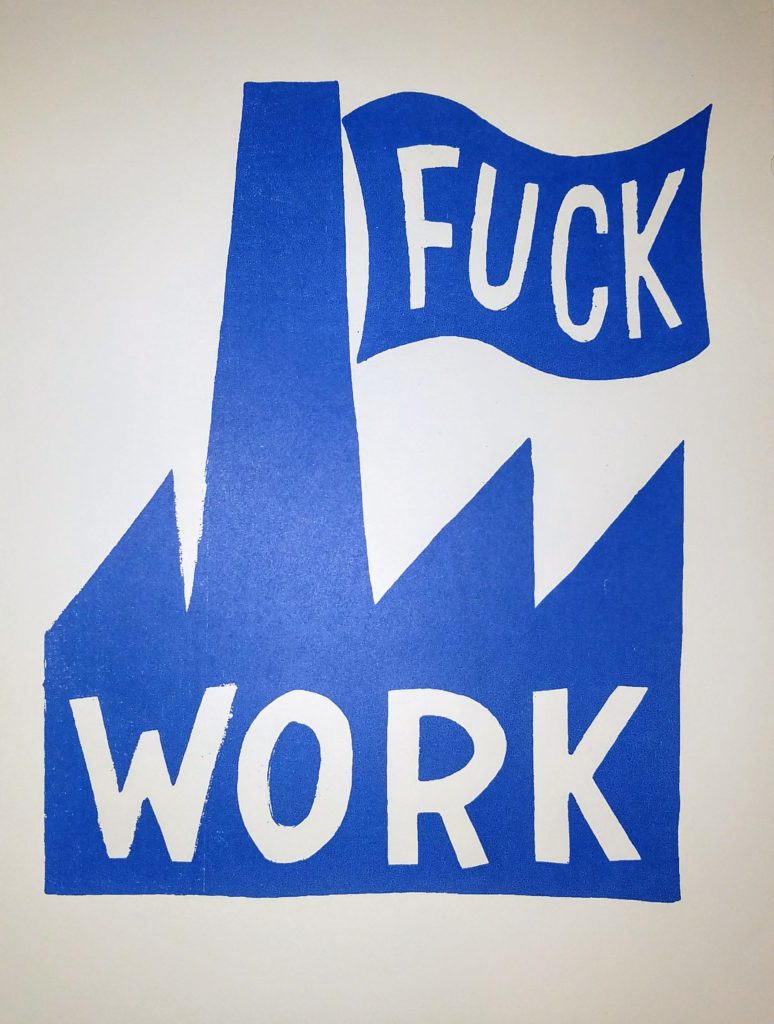 A number of items from Press Press and the chapbook, Jamiyla Lowe: A Whole New World, Pull Groan by Keith Herzik, and WORK/PLAY: The CIA, The War on Drugs, and MK Ultra.
Vice Versa Press: sublime dollar noose poster and "Don't Text Him" coasters.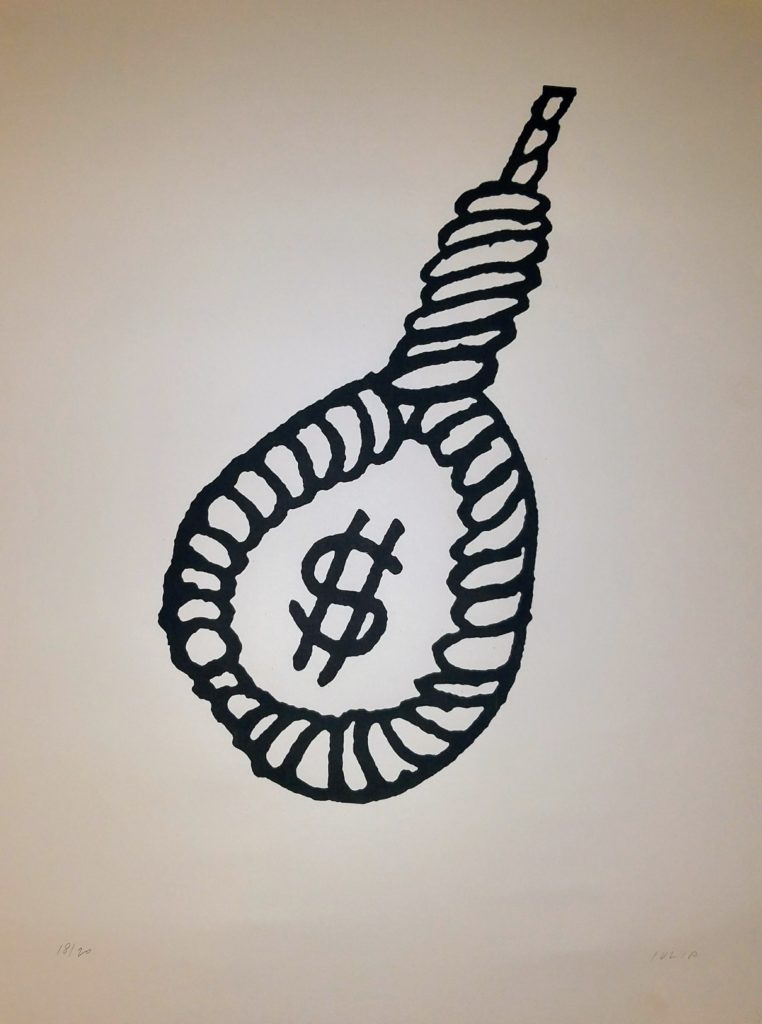 One of my new favorite posters is from Other Forms . I've long been fascinated by the role of variation in capitalism, but I didn't know that there was an early typographic corollary.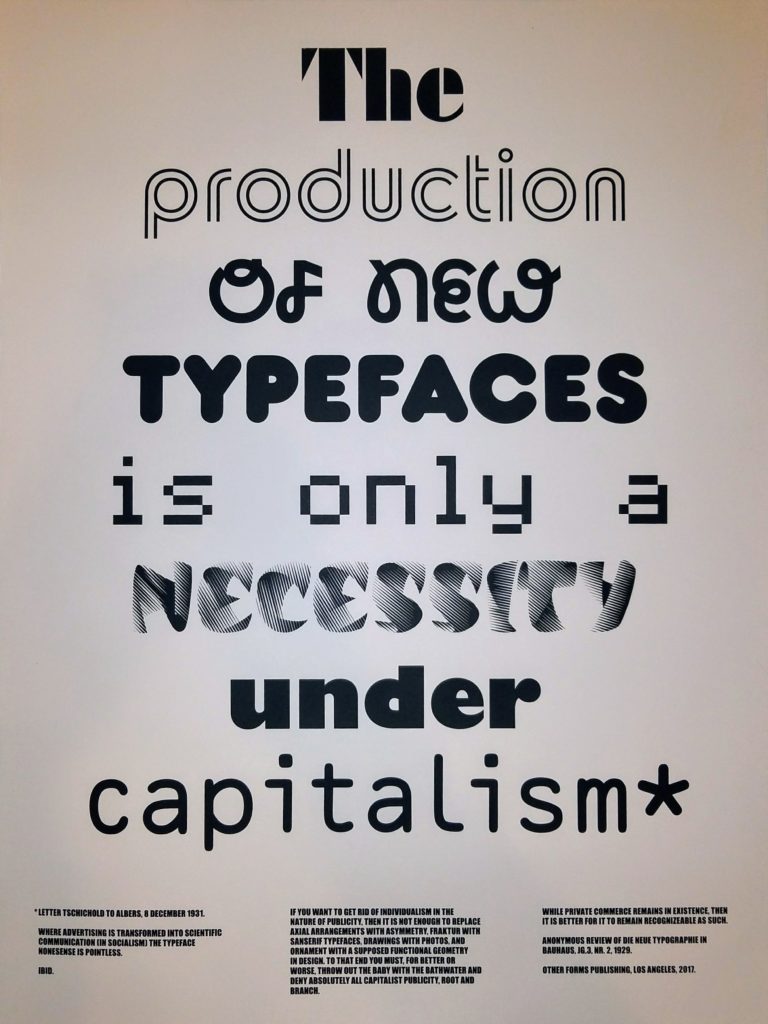 I really like the style of Colpa and his "He's on Fire" poster (presumably honoring NBA Jam):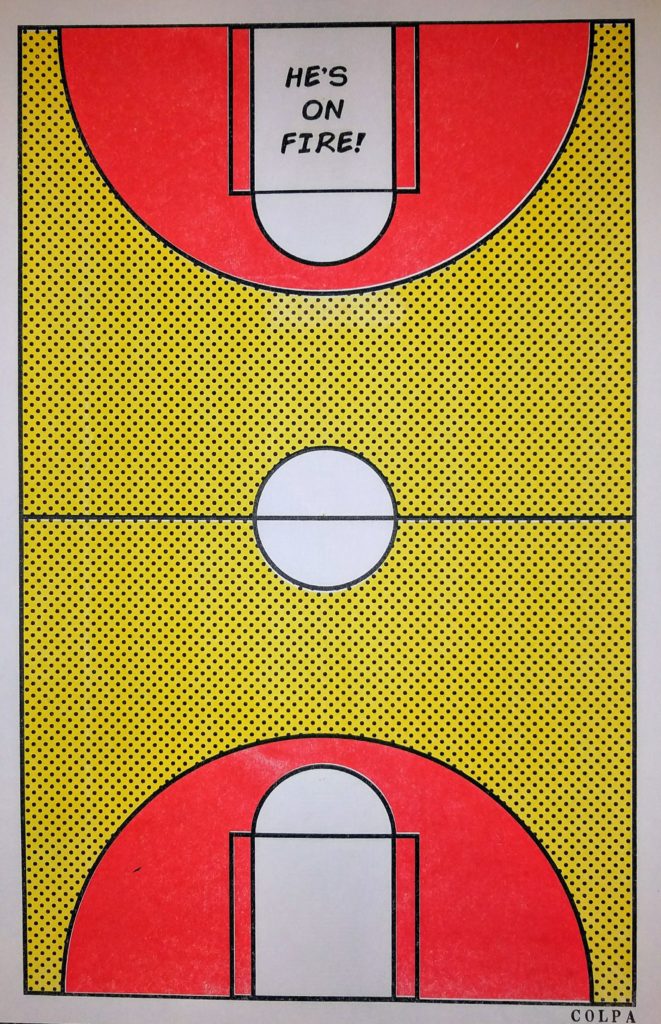 Congress: yellow print, which seems to be part of the Language Barrier family.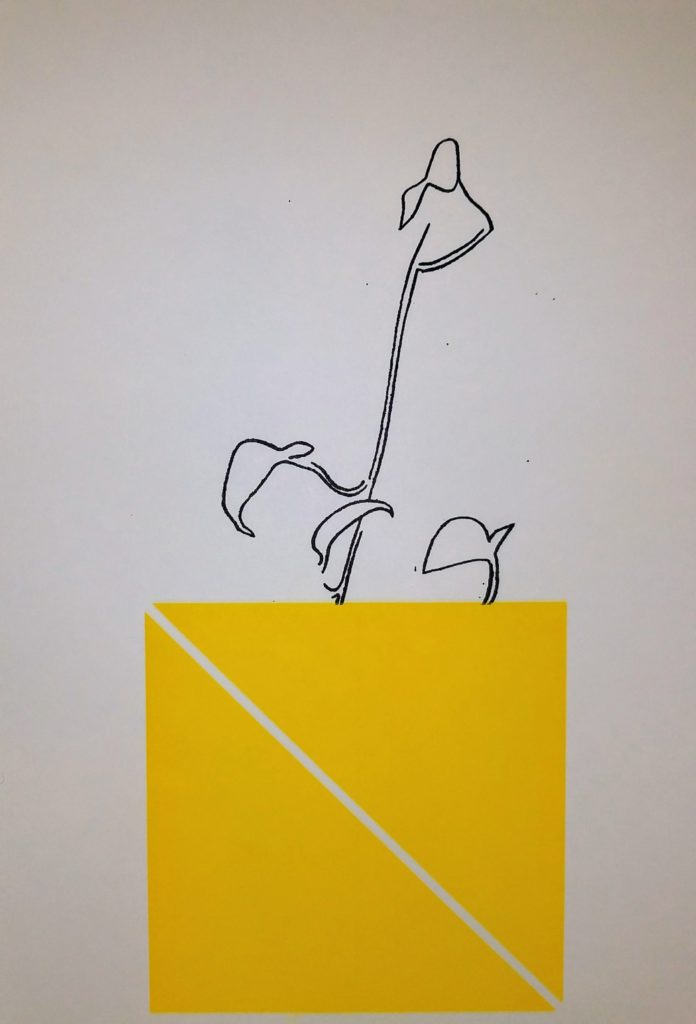 And lastly, the Chicago Art Book Fair poster by Clay Hickson: